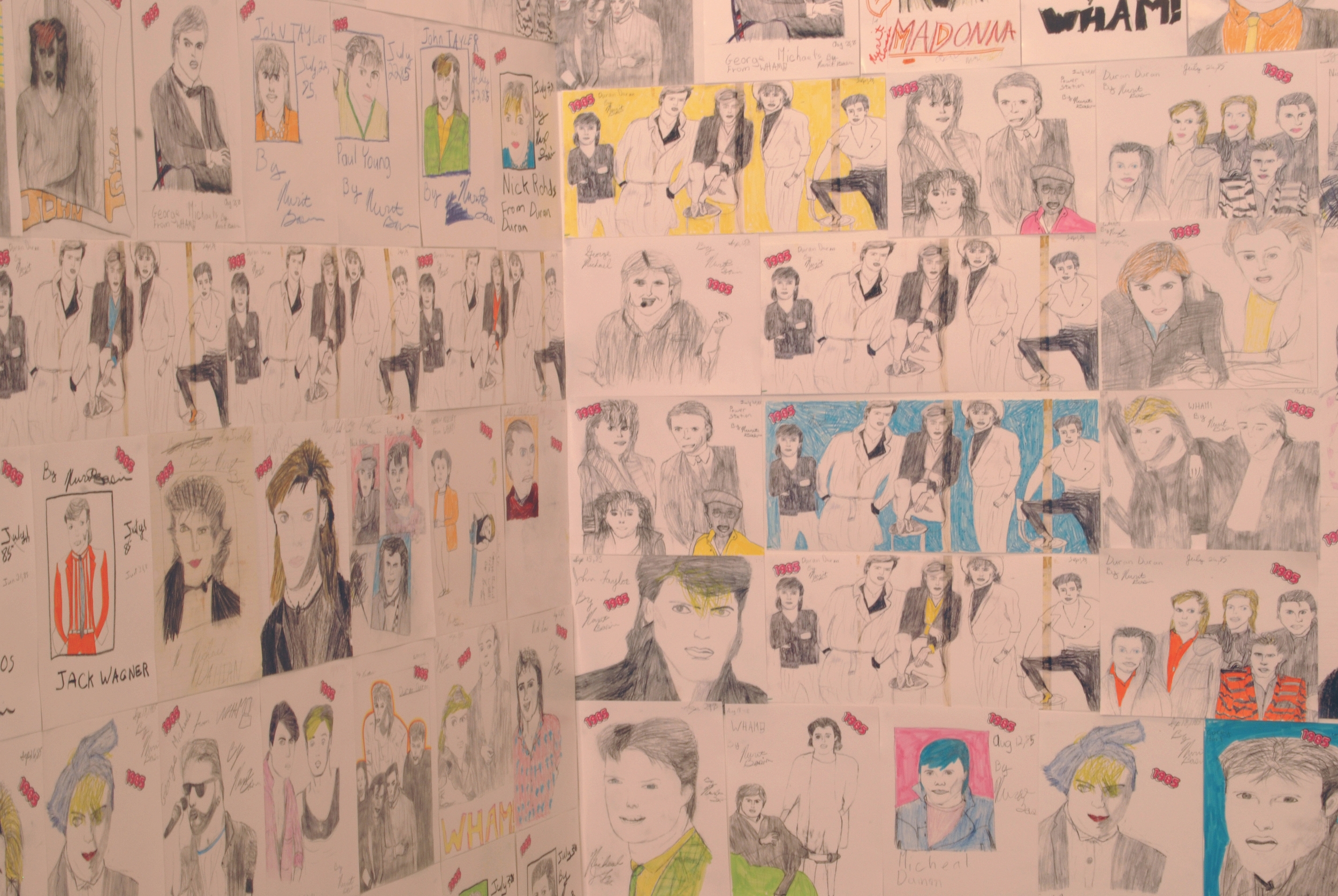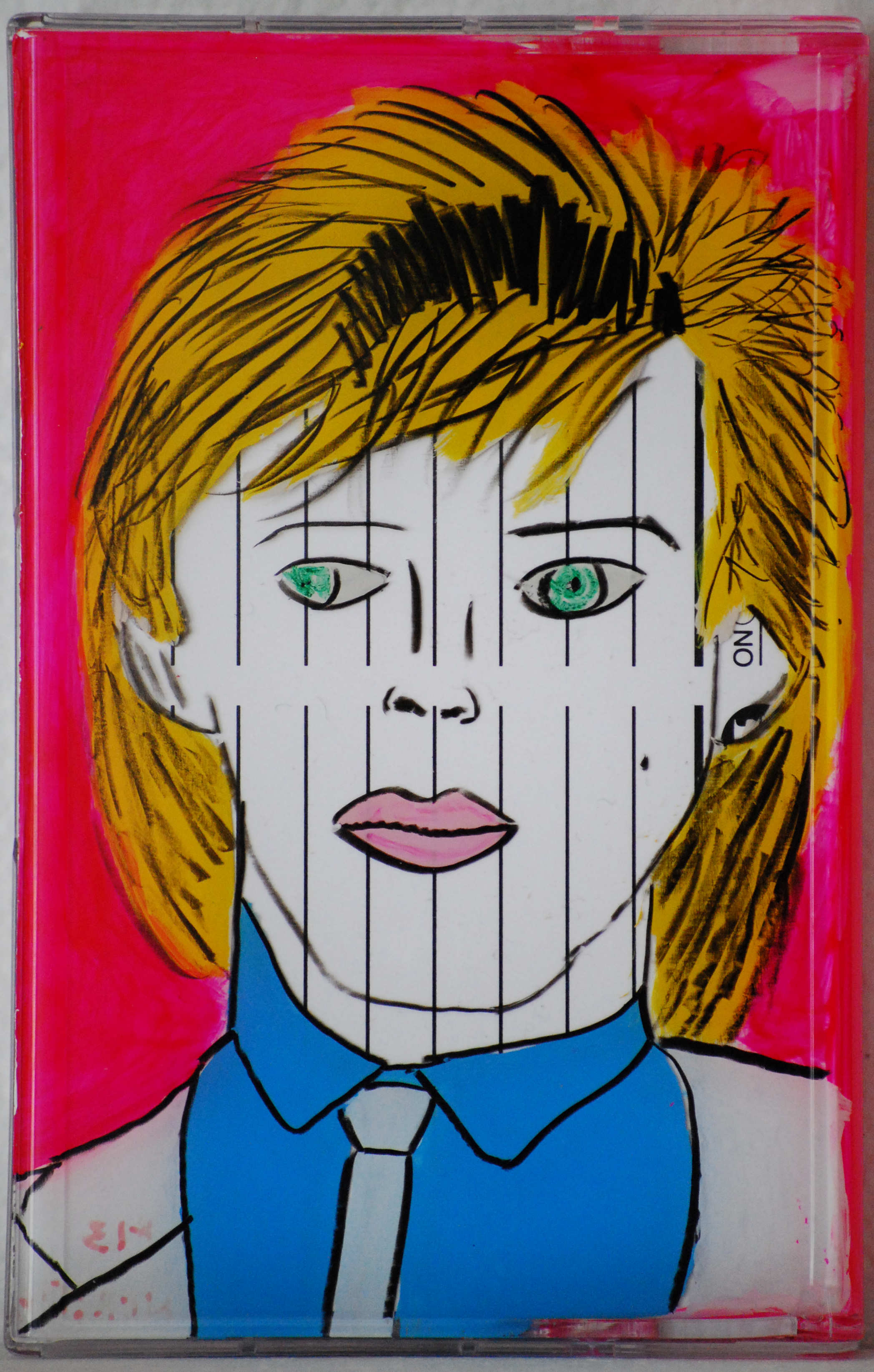 1985 - The Bedroom (2010)
Installation, Mixed Media (Furniture, Carpet, Mixed Media and a variety of Objects), 2010
1985 - Invite
Exhibited at AWOL Gallery in Toronto, Ontario in April 2010.
1985 - Cassette Installation (2010)
1985 - THE BEDROOM, INSTALLATION DETAIL (2010)
Original mixed tapes recorded from the radio in 1984 and 1985 play throughout the exhibition.
1985 - THE BEDROOM, INSTALLATION DETAIL (2010)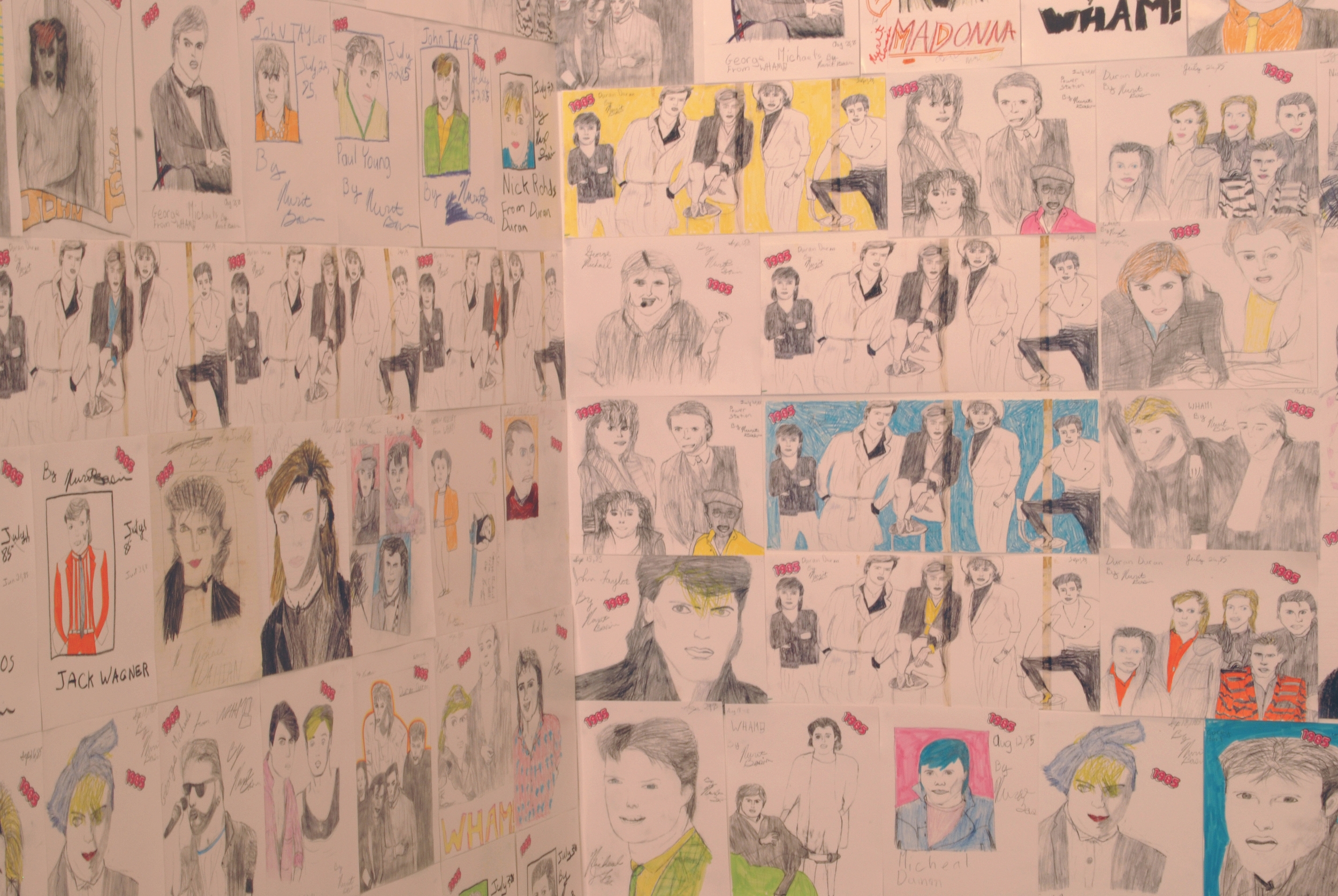 1985 - INSTALLATION DETAIL, POSTERS (2010)
On May 18th, 1985, after celebrating my 11th birthday, I sat down at my desk that had a map of the world on it and started to draw. I drew the pin-ups that covered my bedroom walls… Duran Duran, Wham! Ricky Schroder, John Stamos, basically whoever graced the pages of Bop,16, Teen Beat, Super Teen, Tiger Beat
and numerous other teen magazines. I have chosen to display approximately the first 60 drawings executed between May and December of 1985. Without any formal training or instruction the drawings created at this time represent a pure artistic emotional response and execution. Safe from form and convention they transcend principles such as weight, volume, alignment, proportion and embody not only a time in my life but an innocent and uninhibited state of mind.
1985 - INSTALLATION DETAIL, THE BEDROOM LIGHT
1985 - INSTALLATION Detail, DESK MAP
1985 - CASSETTE, JOHN TAYLOR (2010)
Original Drawing traced on the back of the cassette door case, then painted with acrylic. The tape inside is a mixed tape containing 1984 and 1985 recordings from the radio.
1985 - CASSETTE, ROLAND FROM TEARS FOR FEARS (2010)
1985 - CASSETTE, SIMON LEBON (2010)
1985 - CASSETTE, WHAM! (2010)
1985 - CASSETTE, WHAM! MAKE IT BIG (2010)
1985 - CASSETTE, MICHEAL J. FOX (2010)
1985 - CASSETTE, MADONNA (2010)
1985 - CASSETTE, GEORGE MICHAEL (2010)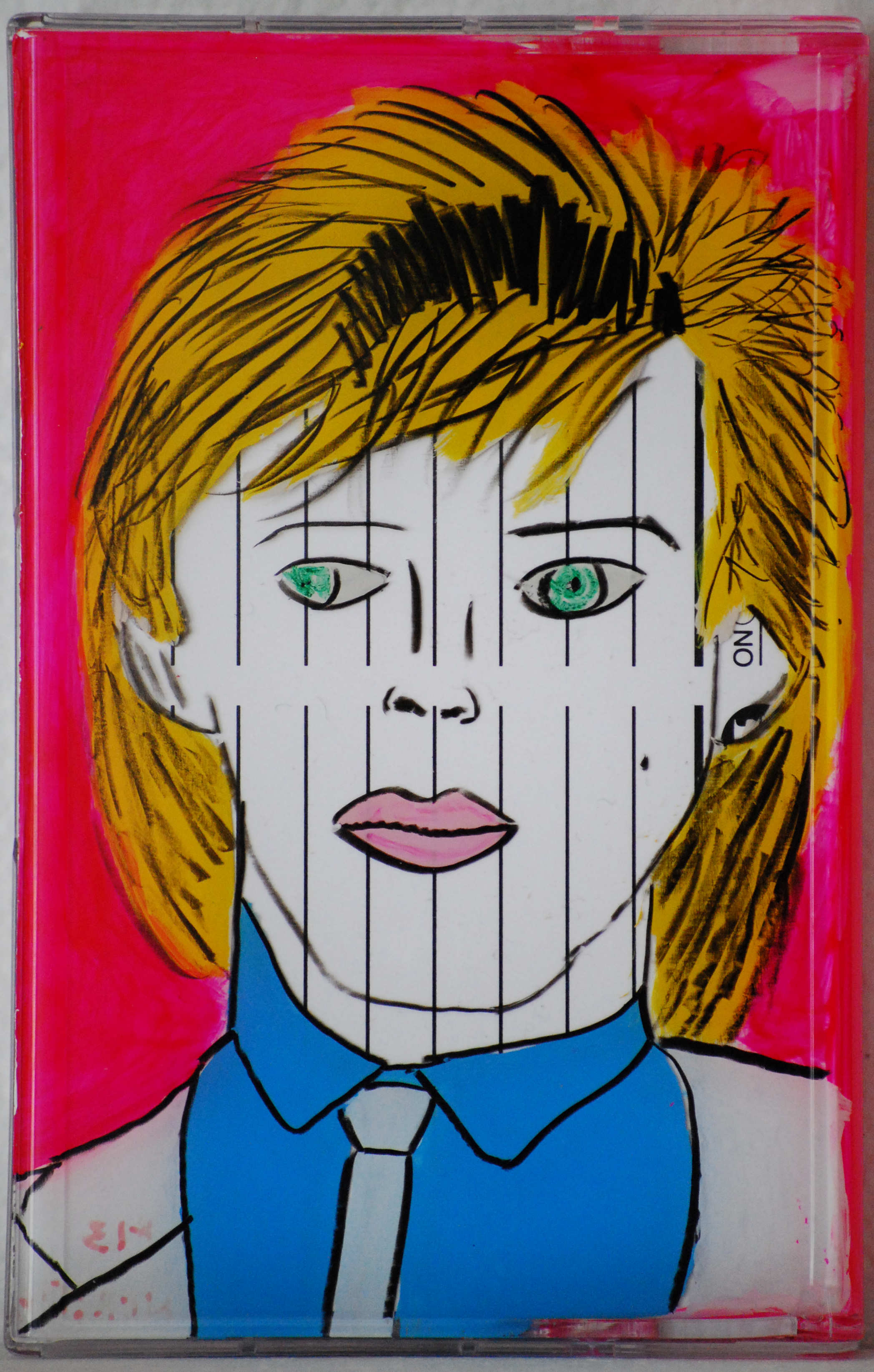 1985 - CASSETTE, NICK RHODES (2010)
1985 - CASSETTE, PRINCE (2010)
1985 - CASSETTE, COREY HART (2010)
1985 - CASSETTE, WHAM! MAKE IT BIG (2010)
1985 - CASSETTE, MADONNA (2010)
1985 - CASSETTE, SIMON LEBON (2010)
1985 - CASSETTE, JOHN STAMOS (2010)
1985 - CASSETTE, WHAM! (2010)
1985 - CASSETTE, MICHAEL J. FOX (2010)
1985 - CASSETTE, MADONNA (2010)
1985 - THE BEDROOM DETAIL (2010)
1985 - BINDER OF ORIGINAL 1985 DRAWINGS
1985 Installation Room View
1985 - THE BEDROOM DISCLAIMER (2010)